Why Am I Doing This?
A few years ago, I was sitting with my head in my hands, worried about how I'm going to make my new online venture work.
I had given up a lucrative management position and decided to build an online business in my niche passion Mind Mapping.
I would combine it with my love for systems and teach people how to use Mind Mapping to be more effective - and therefore more successful.
But, things were not going so well. In fact, they were not going well at all.
I had hit a wall.
And the problem was - my schooling.
I was trained to be a factory worker and not a knowledge worker!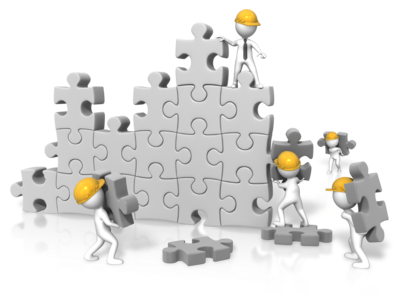 Once I realised this, I started doing research and experiments to find out how to acquire relevant knowledge faster and easier, and then how sell this knowledge as a knowledge worker.
I discovered a series of books, training and mentors that made me realise that every knowledge worker needed a business model, whether you were in business or not.
But, I soon realised that business models were developed for Big Businesses - businesses who wanted to raise millions in venture capital, businesses who are listed or wanted to get listed with an IPO.
That wasn't me.
I was an individual that wanted to get paid a fair price for the knowledge and experience that I had.
I was after Personal Advancement.
That's when I realised I needed a Personal Business Model.
Something that worked for me as an individual - as a knowledge worker.

Once I started implementing my Personal Business Model, things started to happen.
I produced two big courses in the past two years, helped hundreds of people and now have a Brand New Platform - Using Mind Maps Academy!