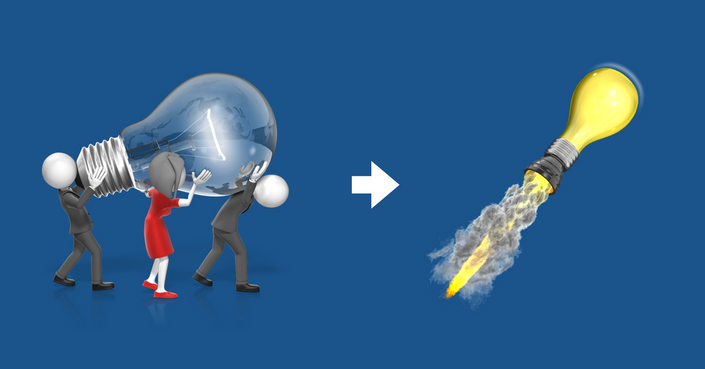 MMK Personal Agile Management System
How to Manage Your Work, Your Time, and Your Life to Maximize Your Potential
The Big Idea
We all have demands on our time. Whether it's in business, at work, in our education, or in our personal lives, we often care about just one thing: Getting the work done that's on our plate, before the next bunch of demands land on our To Do Lists.
To make matters worse, we manage a lot of tasks and ideas in our heads, which get filled with what we must do, who it is for, when it must be done, how it must be done, and even why it must be done in the first place.
Read how you can get all of this out of your head and executed effectively using Visual Project and Task Management Processes and Tools that are Lean and Agile.
If you've read our Free Work Mastery Guide you learned that work goes through 3 phases:
The Idea Phase

The Organising Phase

The Implementation Phase
You also learned that each phase suits a different personality - and can be seen as three different roles.
The Entrepreneur Role (Ideas, Vision, Strategy)

The Manager Role (Organising People, Tasks, Resources)

The Technician Role (Execution Phase, Technical Work, Skilled, Knowledge Workers)
I went on to show you that Large Organisations normally have different people for each of these roles.
In Smaller Organisations or in your Personal Life the Same Person most likely performs more than one role - and it is a Challenge.
Changing Market
In today's fast paced world, we have more demands on our time than ever.
There have been lots of changes in the Task and Project Management Industry to solve this. In fact, in the last 5-10 years there have been more changes in this industry than in the history of humankind.
These are some of the factors influencing change:
Social Forces (Collaboration, Knowledge Workers, Remote Workers)

Technology Forces (Connected World, Outsourcing, Collaboration, in hands of Individuals and Small Busi

nesses)

Economic Forces (Affordable, Free Stuff, Start Cheaply, Scale when necessary)
Your Instructor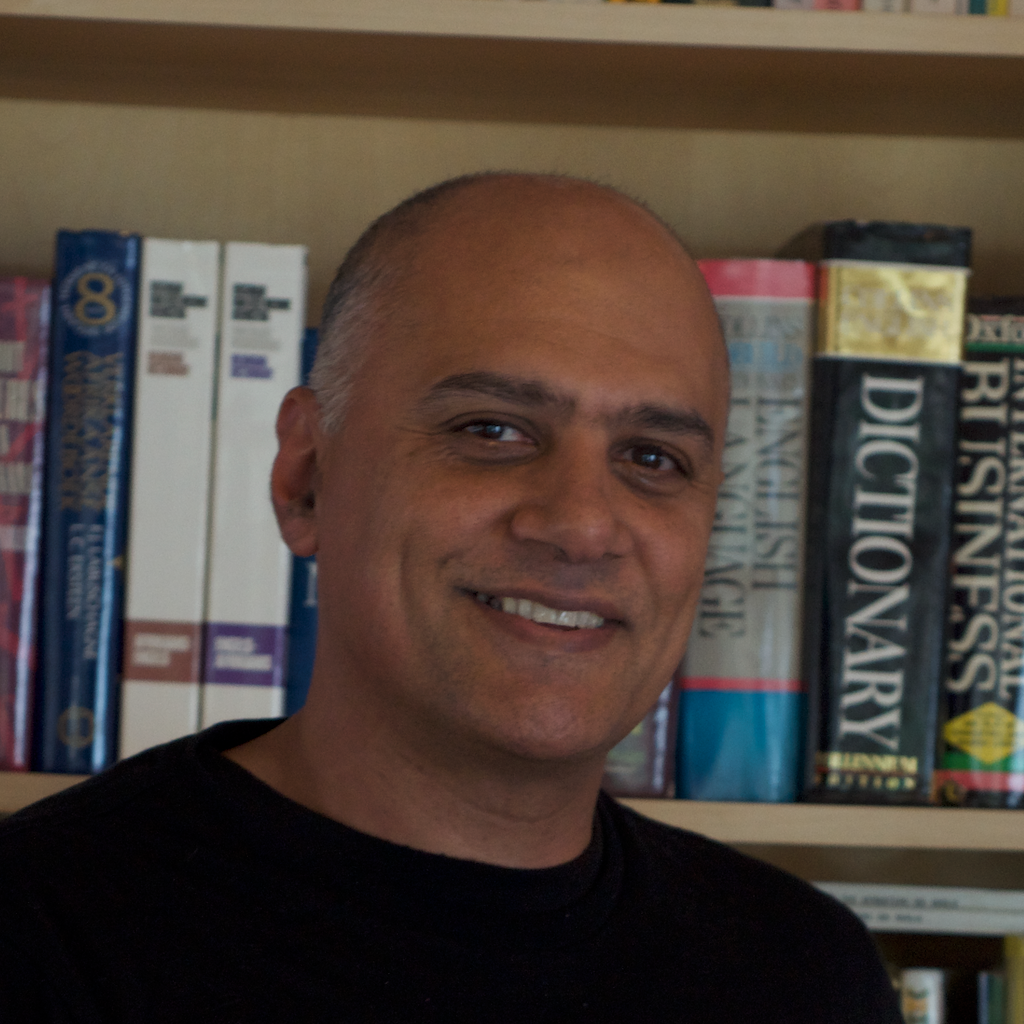 Hi, I'm Faizel.
I'm the Owner of Using Mind Maps Academy and I'm an Information Systems Manager turned Agile Management Consultant, Trainer and Coach.
I help people manage their work effectively, so that they can implement their Vision, even if they only have a few hours a week to work on it.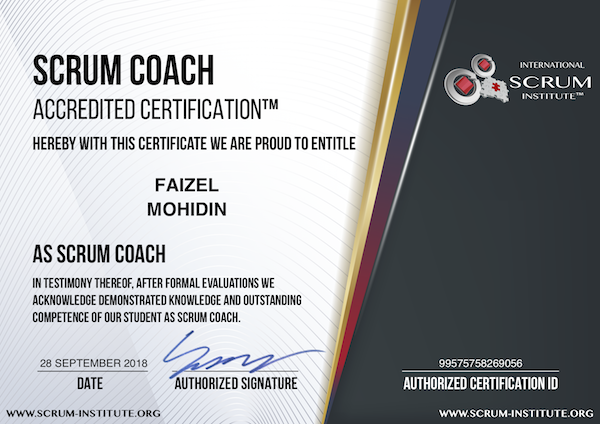 The Problem
Coming up with a Universally Accepted Task and Project Management System is hard.
This can be seen by the large numbers of solutions available. Here are some of them:
GTD - David Allen

Personal Kanban - Jim Benson

Kanban - David J Anderson

Scrum - Jeff Sutherland

First Things First - Stephen R. Covey

Gantt Charts
There are also lots of other Time and Task Management Methods, Books, Systems, Software & Consultancy Services around.
As a Mind Mapper and Project Manager, I've been grappling with this for more than 20 years in the Corporate World.
Recently, I had to figure a way that worked for me, as a small business owner, with limited resources and often performing all three roles, Entrepreneur, Manager and Technician.
People have been asking me how I do so much with such a small team.
As I like to help people and make a difference in people's lives (My Free Using Mind Maps Magazine and other Free Content, should be testament enough), I am now sharing my methods with you.
The Solution
Let me tell you about the solution.
Mind Map to Kanban consists of Visual Tools, Processes and Methods that are aligned to the three phases of work: the Idea Phase, the Organising Phase and the Implementation Phase.
It is based on Lean and Agile Methodologies using Mind Maps and Personal Kanban. Mind Maps are used to Visualize Your Work and Personal Kanban is used to Manage Your Work in Progress.
These two phases of work are assisted by a Visual Planning Board.
This provides an Integrated Process to go from Idea to Implementation that can be easily learned and applied to any work situation.
Kanban is a Visual Card System that visually manages workflow from start to finish. It was first introduced by Toyota in their production line, facilitating a 'Just in Time' manufacturing process that eliminated waste and improved quality. It made them the leading car manufacturer in the world.
It was then applied in the fast changing Software Development Field, where continuous delivery and quality were needed just to survive.
Recently, Kanban has also been applied in other areas - and it can be applied by you.
Personal Kanban
Personal Kanban has been promoted by Jim Benson. It is a subset of Kanban and only has two rules:
Visualize Your Work

Limit Work in Progress
I've introduced Mind Mapping as the Visualization Tool, as it is the Perfect Tool to Visualize Your Work and Complement Personal Kanban.
Mind Map to Kanban is therefore a Visual Method to Visualize, Organize and Minimize your Work to get more quality work done, meeting scope, time and budget constraints.
The Value Proposition
For people who are looking to handle their work more effectively, whether it is to save time and effort, or to get ideas implemented, Mind Map to Kanban is a new way of integrating the different phases of work.
Unlike traditional project and task methods, Mind Map to Kanban applies Visual systems, tools and processes that are best suited to each phase of Your Work.
Users of Mind Map to Kanban find that they get quality work done, get work-life balance, do work that matters, and reduce stress levels to live fruitful, productive lives.
Is this for You?
Before I go into the details of what I have, please think about whether you are serious about becoming highly effective
If you are not, then don't bother to watch further, or to sign up, as I only want to work with people who are serious about working more effectively.
But, if you are serious, we could do some great things together.
This is what I have
I'm proud to reveal the Mind Map to Kanban Personal Agile System, which will be delivered via our Unique Online Training Academy.
By signing up, you will get instant access to the Mind Map to Kanban Course.
Videos, Templates, Mind Maps and other material will be available for you to download so that you can access them when its more convenient, or when you are offline.
You can work at your own pace. There is no worry about whether you can make classes, or finish the work in time.
Yet, you have personal access to me at any time.
This is what I will cover
Evaluate what role your personal preference is based on your personality type

The process of going from idea to implementation. This will include examples and detailed case studies

The Visualisation Phase. Using Mind Maps Effectively to Visualize your Work. This includes brainstorming and planning methods

The Organisation Phase. You will learn how to organise the work in your Mind Maps so that it can be managed. You will then learn how to convert this to a Visual Project Board.

The Execution Phase. Time is linear. I will show you how to execute all types of tasks using Personal Kanban.

I use Trello, which is a Free Electronic Kanban board, so that you can easily share and distribute work if you have to.

You also have visibility on all your devices, your desktop, your tablet and your smartphone.

I also give an in-depth training of Trello, from setting it up to advanced tips and tricks.
I cover all this and more. It's simply too much to list here.
This is what it will do for you
You will finally be in full control of what you are currently doing and what you will be doing next

You will be able to visually manage work from idea, to organisation, to implementation

You will be able to deliver quality work at a pace that suits you

This will ensure that you get through the work that matters by controlling what you are currently doing and what you will be doing next

You will also reduce your stress levels as you are always in control of what you are currently doing and what you will be doing next
This is the huge value you get
Instant Access to the Academy Site

Immediate Access to the Full Course, which you can do at your own pace

Your membership includes videos, templates, tools and resources for you to apply immediately

You get an assessment tool for you to discover your preferred way of working

You can ask questions at any time via comments or via email

I am there to hold your hand every step of the way
Module 1
Evaluate what your personality type is and learn how to manage the other personality types - in you, or in others

Learn how to work in focused sessions to get the important things done

Get an idea of how to manage everything that you need to do

Learn about the tools you can use to help you implement work more effectively
Module 2
Introduction to the Skills you need

Your first Personal Kanban

Trello Training - Free Tool for Your Personal Kanban
Module 3
Self Management

Work-Life Balance

Roles and Goals

Proactivity

Expanded Personal Kanban
Module 4
Visualising Your Ideas

Capturing Your Ideas

Mind Mapping

Roles, Goals and Goal Setting

Visual Project Management
Module 5
Getting Organised

The Story Map as a Project Board

Designing a Story Map

How to use a Story Map

Trello Story Map
Module 6
Putting it All Together and Taking Back Control of Your Calendar

Visualisation Case Study

Organisation Case Study
This is for you, if you have any demands on your time, whether the demands are from yourself, your business, your work, your family, or any other outside forces.
This is also for you if you are a knowledge worker wanting to get ideas implemented, get through the work on your plate, or simply manage the complexity of knowledge work.
If you are a small business owner, or entrepreneur, then this is the system and process you've been looking for.
I only want to work with people who are serious about getting work done, though. You must be willing to implement a system and not continue to just work haphazardly.
If you are not serious about wanting to get your work, and life, under control, then this is not for you.
The Offer
Personal consultation could easily cost you $100 or more an hour

Consultants could easily end up charging you thousands of dollars
But it won't be that.
Academies of this nature could easily go for more than $2,000.
But it won't even be that.
The Full 6 Module Training Program, can be obtained for a special price of only $197!
So, for one payment of $197, you will get lifetime access to the Full Mind Map to Kanban System.
This will give you full access to all the material for life. This gives you plenty of time to implement the principles and then ask any questions - and to get them implemented in your work, personal or business life.
Risk Free Guarantee!
If you are not 100% satisfied with the course, just let me know within 30 days and I will gladly refund your money.
Frequently Asked Questions
When does the course start and finish?
The course starts now and never ends! It is a completely self-paced online course - you decide when you start and when you finish.
How long do I have access to the course?
How does lifetime access sound? After enrolling, you have unlimited access to this course for as long as you like - across any and all devices you own.
What if I am unhappy with the course?
We would never want you to be unhappy! If you are unsatisfied with your purchase, contact us in the first 30 days and we will give you a full refund.